White House press secretary Jen Psaki said that Washington does not see steps taken by Moscow to provide humanitarian assistance to Ukraine. In response, the Russian Ambassador offered to get acquainted with the updated data of the Ministry of Defense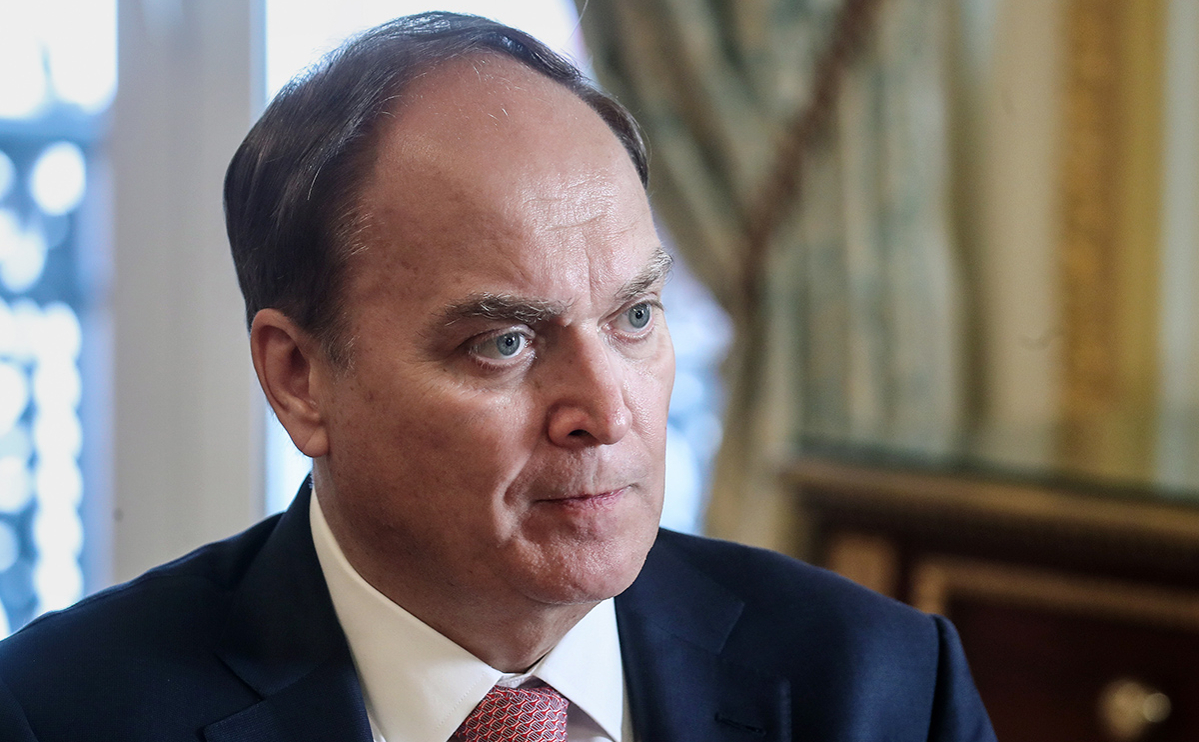 Anatoly Antonov
Russian Ambassador to the United States Anatoly Antonov, commenting on the words of White House Press Secretary Jen Psaki about the lack of steps taken by Russia to provide humanitarian assistance to Ukraine, recommended that Washington familiarize itself with the updated data of the Russian Ministry of Defense on the humanitarian situation in this country. His words are quoted by the embassy in Telegram.
According to him, since the beginning of the Russian military operation in Ukraine, more than 1 million people have been evacuated to Russia. "About 16 thousand tons of essentials, food, medicines and medical supplies were delivered," — said Antonov.
In the territories taken under control, "a sowing campaign has begun, life support facilities, social infrastructure, and housing and communal services are being actively restored," the diplomat added.
On April 28, Psaki, answering a question about UN Secretary-General António Guterres and Presidents of Russia and Ukraine Vladimir Putin and Vladimir Zelensky said that Washington sees no evidence of Russian attempts to provide humanitarian assistance, including the passage of humanitarian convoys and the creation of corridors for the evacuation of people.
Putin and Guterres, in particular, spoke about the evacuation of civilians from the Azovstal plant; in Mariupol. The Secretary General proposed to involve the International Committee of the Red Cross (ICRC) in this process, Putin agreed. After that, a team was created at the UN Office for Humanitarian Affairs to deal with the evacuation from Azovstal.
The Russian side has repeatedly stated that the Ukrainian military is hiding behind civilians as a human shield, equipping firing points in their homes. Defense Minister Sergei Shoigu, reporting to the head of state on the capture of Mariupol, said that on Putin's instructions, "every day since March 21, humanitarian corridors were opened for the evacuation of civilians and foreign citizens," and the military were asked to surrender, they were guaranteed the preservation of life.
Read on RBC Pro Pro Sanctions: the risks of black and gray imports and whether they can be reduced Applying Deming Principles to Sales How To Pro Does the "Unfriendly Country" Argument Work in a Foreign Brand Dispute Articles Pro What Happened to Iran's Economy After Sanctions: 8 Illustrative Charts Articles Pro 5 Questions to Ask an Employer in an Job Interview Articles Pro x The Economist Oil or Guns : how the increase in defense spending affects the economy Articles Contributions to the article Authors Tags Subscribe to RuTube