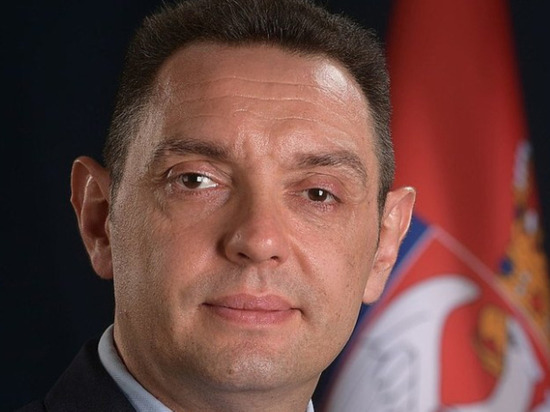 photo: Alexander Vulin. source: wikipedia
Serbian Interior Minister Aleksandar Vulin said on Sunday that reducing cooperation with the Russian Federation and moving away from Moscow is contrary to the interests of the republic.
"We are constantly expected to do something for others in damage to its own interests," Vulin said in an interview with the Vecherne Novosti newspaper, commenting on the disruption of the visit of Russian Foreign Minister Sergei Lavrov.
According to Vulin, "it is not in the interests of Serbia to participate in the conflict of great [powers]" . It is also not in her interests to "reduce close relations and cooperation with Russia and its leadership."
As the head of the Serbian Ministry of Internal Affairs noted, "Great forces cannot do with Russia as they want." And for this reason, "they are treating their frustration in Serbia."
He also said that when Serbia is asked to "impose sanctions against Russia, they know that in an economic sense this is an insignificant fact, but in a moral sense presents a significant blow."
Sergey Lavrov, who was scheduled to visit Belgrade on June 6-7, was unable to visit Serbia because Bulgaria, North Macedonia and Montenegro refused to provide an air corridor for the minister's plane.
p>
Lavrov called this decision of the European states "unprecedented" and "unthinkable".