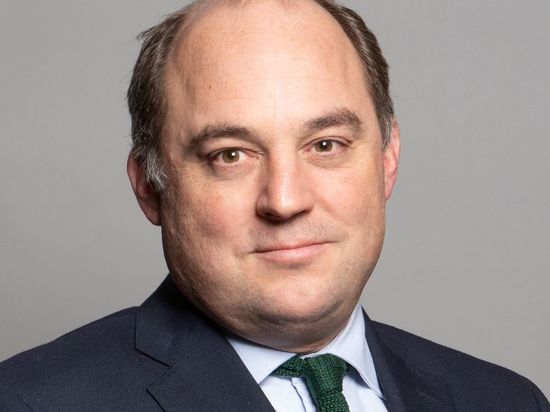 Ben Wallace. Photo: ru.wikipedia.org
The British War Department sent its military specialists to Ukraine so that Ukrainian servicemen "could reach the right stage." This became known from a new fragment of a conversation between Russian pranksters and British Secretary of Defense Ben Wallace published on YouTube. This is reported by Lenta.
Recall that pranksters Vovan (Vladimir Kuznetsov) and Lexus (Aleksey Stolyarov) played a prank on Wallace, who believed that the Prime Minister of Ukraine was talking to him, and posted important information about the military interaction between Great Britain and Ukraine. The conversation was recorded via video link.
It follows from the words of the British Minister of Defense that London was interested in Ukraine's entry into NATO. "We always wanted you to join NATO," Wallace said in a conversation with the pranksters, adding that this is why they have been sending their "military specialists to Ukraine over the past five years so that you can get to the right stage."
During the video conversation, the head of the British military department also noted that NATO includes 30 countries, and as one of the reasons preventing Ukraine from joining the alliance, Wallace called the fact that it is not easy to make each of them say yes to this question."
As follows from another excerpt from the conversation between the pranksters and Wallace, posted earlier, the British minister did not rule out the possibility of assisting Ukraine in the development of nuclear weapons. At the same time, he added that Russia "would not like it very much." However, after some time, a representative of the British Ministry of Defense called the video with this conversation a fake and denied the plans of the British authorities to help Kiev with nuclear weapons.
Meanwhile, Wallace himself confirmed that he had become a victim of international telephone "pranksters", though , allegedly he very quickly "suspected something was wrong" and stopped the conversation.
Recall that President of Ukraine Volodymyr Zelensky is scheduled to speak tomorrow via video link at an extraordinary summit of NATO countries in Brussels.
Yesterday it became known Zelensky's words that "a third of the NATO member states do not see Ukraine as part of the bloc," which he stated in an interview with Czech television.
Today, in his speech at MGIMO, Russian Foreign Minister Sergei Lavrov noted that sending NATO peacekeepers to Ukraine would lead to a direct clash between the Armed Forces of Russia and the alliance. This is how he commented on the proposal of the Deputy Prime Minister of Poland for Security Affairs, Yaroslav Kaczynski, to send an armed NATO mission to Ukraine.