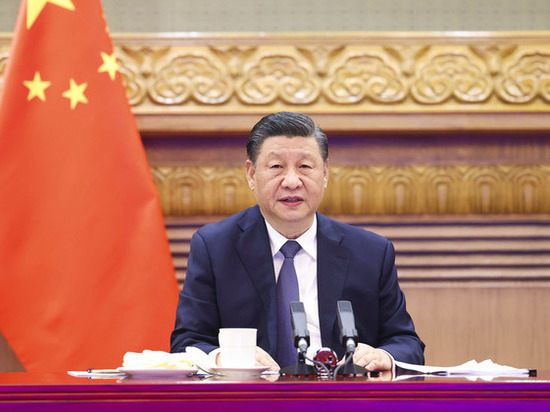 Photo: Global Look Press
China should not be seen as a party to the crisis in Ukraine, the Chinese Foreign Ministry said in a statement.
The Chinese Foreign Ministry stressed that the situation around Ukraine should not affect China's normal trade relations with other states. The statement also said that China has not received requests from Ukraine to become a security guarantor. Earlier, President of Ukraine Volodymyr Zelensky said in an interview with Fox News that Ukraine and a number of countries had exchanged draft documents related to security guarantees.
On April 1, during a virtual summit with the leadership of China, the head of the European Council, Charles Michel, and the head of the European Commission, Ursula von der Leyen urged Beijing to put pressure on Russia and not help it circumvent sanctions. Chinese President Xi Jinping expressed hope that the EU will be able to form an independent understanding and independent policy towards China.
In early March, China became one of 35 countries that abstained from a vote on a resolution condemning Russia's actions in Ukraine at a special session of the UN General Assembly. China refused to support anti-Russian sanctions, Chinese Foreign Minister Wang Yi said that relations between China and Russia "passed the test", and Beijing is ready to take Sino-Russian relations to an even higher level.