Russian forces have changed tactics
As it became known on July 19, the Russian Armed Forces, together with the troops of the DPR and LPR, took control of the village of Staromoiskoye, and in total, during the special operation in Ukraine, 254 settlements are already under the control of the RF Armed Forces. According to Komsomolskaya Pravda's military observer and retired colonel Viktor Barants, Russian troops have recently changed tactics, which "stupefies" Ukrainian generals and achieves the necessary goals.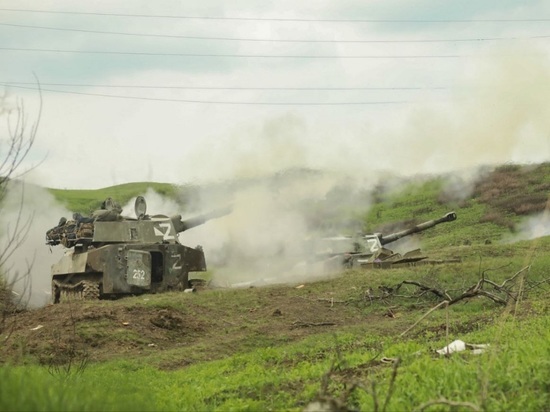 Photo: Lina Korsak
In an interview with NEWS.ru, Baranets explained that at the moment the RF Armed Forces have stopped carrying out attacks in the forehead, attacking from all possible directions. According to him, during the attack on Lysichansk, Ukrainian generals were "in shock" and did not know what to do, since Russian troops were advancing from nine directions at once.
The military expert believes that the main goal for Russian troops now is the liquidation of the "damned garrison" in Avdiivka. Baranets explains this task by the fact that if the RF Armed Forces leave "such a powerful foothold" in their rear, then the Russian troops will be hit in the back. The colonel believes that it is precisely for this reason that the RF Armed Forces have already begun to solve this problem.
The observer believes that Ukraine has about 200,000 "shelled" military personnel dispersed along the entire line of contact. According to Baranets, these troops are guarding Kyiv, Chernigov and Kharkov, and the main group of 70,000 is located in the Kramatorsk region in the Donbass. The colonel is convinced that if the RF Armed Forces succeed in finally resolving the "Slavyansko-Kramatorsk" issue in the near future, then this will allow one third of the enemy forces to be disabled.
Read also:Admiral Komoyedov is tough answered the Ukrainians to the threat to destroy the Black Sea Fleet