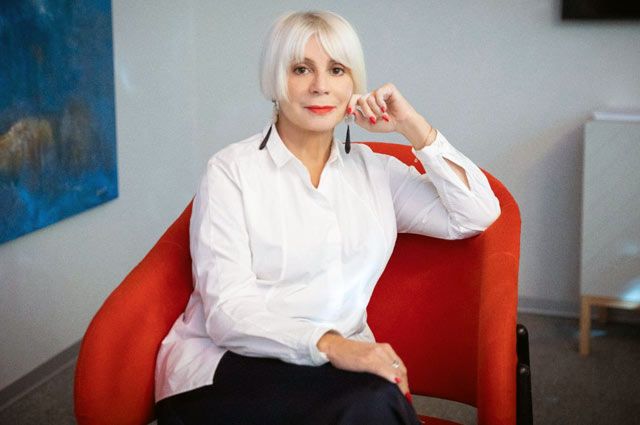 Life Line Foundation conducted more than 60 large co-branding campaigns within the framework of a socially oriented business, thanks to which thousands of children were cured. The organization also supports new technologies emerging in medicine.
President of the Life Line Foundation; Faina Zakharovaspoke about the challenges facing charitable foundations now and about the prospects for their activities in Russia.
— The Line of Life Foundation turns 18 in June. How did you get started in philanthropy, how did you make the decision that affected your life?
— Indeed, my path to charity began from afar. At first, I worked at the Research Institute for Environmental Protection and coordinated the activities of nature reserves and national parks. I am a geographer by training. My dissertation was related to highland landscape mapping. There is no such reserve on the territory of the former Soviet Union, wherever I am: from deserts to Kamchatka, Chukotka. She worked in the Caucasus, Tien Shan, Pamir and other unique natural ecosystems. I created a map of my trips, I got 53 countries and almost all regions of Russia!
And in 1991 I went on the first international expedition to Wrangel Island. Arctic, minus 35-38 degrees — happiest time. It is hard to imagine, but this is an incredible icy beauty. The ice is white, matte, like a shell, powerful wild animals — polar bears, musk ox — it is very beautiful, it is a new knowledge of the world, life, oneself. The conditions are tough, but you never regret — because what you see around, what you participate in — this is incredible.
— You are called one of the founders of the WWF, is that true?
— Quite right. At this time, WWF — I was invited to create this organization in Russia. When I started working at the World Wide Fund for Nature, there were only 3 of us. This is also a wonderful huge stage of life: extraordinary projects for the conservation of the tiger, and projects related to reserves and national parks, and projects on global climate change. I worked at WWF from 1994 to 2005.
— When is it time to move on and why?
— It may sound a little high-flown, but I — a man of mission, I always have a clear sense of where I need to move, and it is impossible to lead me astray from this path. One day I realized that after working at WWF for ten years, I did everything I could, completely solved the internal and organizational tasks. At the same time, I felt that I could raise a new project. My internal request was immediately answered — in 2005, I was invited to lead the Life Line rescue program for seriously ill children.
— What has changed today in the work of charitable foundations?
— Of course, the global situation, first with the pandemic, then with the sanctions imposed on businesses in Russia, has also affected our work. So, due to the difficult current situation, at the end of March 2022, the global and only manufacturer of technologies for cell therapy for cancer patients and bone marrow transplantation — The German company Miltenyi Biotec stopped supplying its products to Russia. As a result, small patients deprived of access to these technologies will have to be treated by doctors only with high-dose chemotherapy, which in the vast majority of cases will lead to their death. Stocks of necessary components will last only a few months. Therefore, now our task is to raise funds in order to help as many children with cancer as possible who are waiting for cell therapy.
Unfortunately, many large companies that have been our partners and members of the corporate charity club for a long time have left the market (Master Card, Henkel, Lego, ISUS, pws have left us). Fortunately, many stayed. Our foundation has conducted more than 60 major co-branding campaigns within the framework of a socially oriented business. Thanks to these actions, thousands of children were cured. For example, X5 Group has developed and launched its own trade mark — "Kindness Candy". For several years now, 5 rubles from each sold lollipop has been transferred to the fund for the implementation of medical programs. Thanks to a small candy, 130 children were able to receive the necessary expensive treatment.
And today, if you can imagine, there are more than 50,000 children behind my back, whose lives we managed to save or improve qualitatively thanks to our help.
— How do you assess the prospects for the activities of charitable foundations in Russia?
— Now we have an important task ahead of us — make charity systemic. We have been saving children for 18 years and supporting new technologies that appear in medicine. Charitable Foundation — it is, in fact, a connecting puzzle between the state, business and society. Our expertise in the interaction between patients and the medical system is in demand, it is more important than ever for assessing the social effect of the activities of charitable organizations in Russia.
This social effect of charity has already been calculated in many countries. For our society and the system of traditional values, this still sounds defiant.
At the same time we want charity to become a way of life. When a child is brought up from childhood in the understanding that he should help, to the best of his ability, to make the world better and kinder, then children who grew up on such an upbringing begin to help not emotionally through impulse, but consciously.
Rate the material