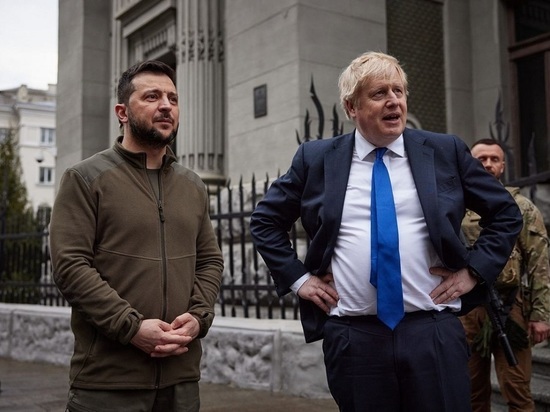 Photo source: Office of the President of Ukraine.
Following a meeting with British Prime Minister Boris Johnson, President of Ukraine Volodymyr Zelensky said that London's leadership in military assistance to Kiev "will go down in history." However, this prospect did not please the British.
Readers of the Daily Mail in the comments to the news emphasized that they would not want to be remembered as "financiers of Nazism." Some participants in the discussion noted that Johnson has already gone down in history as the most deceitful, clumsy and useless prime minister.
In their opinion, the main problem in voting for a jester is that in a crisis he becomes a dangerous jester.
p>
"This is definitely the first prime minister in the history of Britain who openly supports and finances the Nazis," wrote one of the commentators.
Another user agreed with him, calling the head of the British Cabinet "the meanest traitor of the British people" throughout its history. Another commentator called Johnson a "political slob."
Johnson previously bragged to voters that he got to meet Zelensky on a "fantastic Ukrainian train."