The new president of South Ossetia Gagloev: the referendum will be held after the signal from Moscow Moscow is busy with geopolitics, so the vote on joining Russia will take place after receiving the "signal", warned the new president of South Ossetia. The Kremlin said earlier that they did not take any legal action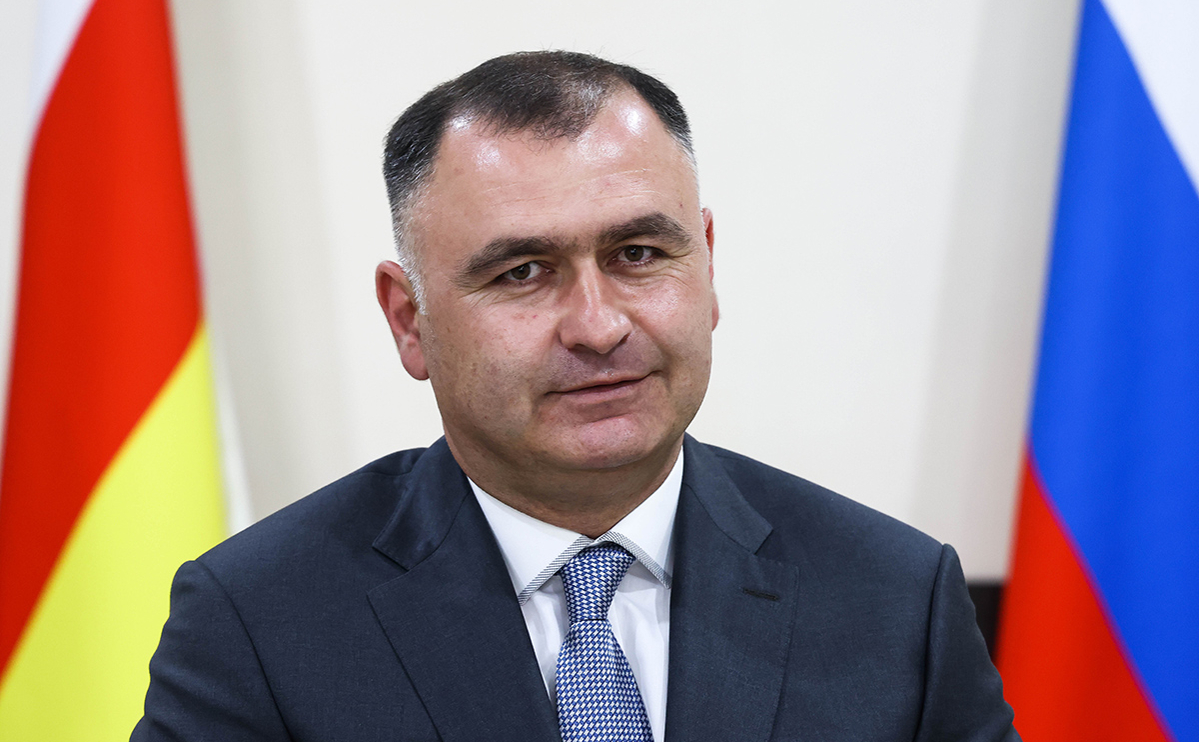 Alan Gagloev
A referendum will be held in South Ossetia only after a corresponding signal from Moscow, this is not a one-sided process, Alan Gagloev, who won the presidential elections in the republic, told TASS .
He pointed out that now Russian forces are conducting a special operation in Ukraine, Russia is "dealing with geopolitical issues", the inhabitants of the republic should understand this. "As soon as there is a signal, as soon as there is an understanding that the time has come— we will definitely hold this referendum,— Gagloev explained.
Tskhinvali has already outlined its position, the elected president of the republic continued, recalling the decision of the current president of South Ossetia, Anatoly Bibilov, to hold a referendum. According to Gagloev, the inhabitants of the republic have already expressed their attitude during several referendums, but the authorities are ready to hold another one, "if necessary."
Gagloev received 54.2% during the second stage of the presidential elections in South Ossetia, the vote took place on May 8. The incumbent president, Bibilov, admitted defeat.
Before the first round, at the end of May, the incumbent president announced his intention to hold a referendum on the issue of joining the republic to Russia. In early May, he said that the government of South Ossetia had already prepared the necessary documents and the vote would take place.
At the same time, Gagloev noted that Tskhinvali and Moscow should "check positions", such a question cannot be accepted by one side. He stressed that holding a referendum is "the will of the people" and it will be held by any elected head of the republic. "The main factor here is the willingness of the Russian Federation to take on such responsibility," — emphasized the elected President of South Ossetia.
Read on RBC Pro Pro The Ghost of the Checkered Bag: Why Parallel Imports Won't Bring Back Shuttle Traders Pro Instructions Russian foreigners: who will replace the departed fashion brands for Russians
Russia recognized the independence of South Ossetia and Abkhazia in August 2008 after hostilities and Russia's completion of a "peace enforcement operation" announced by then-president Dmitry Medvedev.
Georgia is considering South Ossetia as part of its territory. The Georgian Foreign Ministry warned that any referendums on the territory of South Ossetia are unacceptable, "as long as the territory of Georgia is occupied by Russia." Tbilisi insists that many residents of the region left after 2008, and therefore the vote will not have legal force.
The Kremlin indicated that it did not accept any "legal or otherwise" on the issue of the referendum. actions. "It is about expressing the opinion of the people of South Ossetia, and we treat it with respect," — said the representative of the Russian President Dmitry Peskov.
Article content Authors Tags Subscribe to Telegram