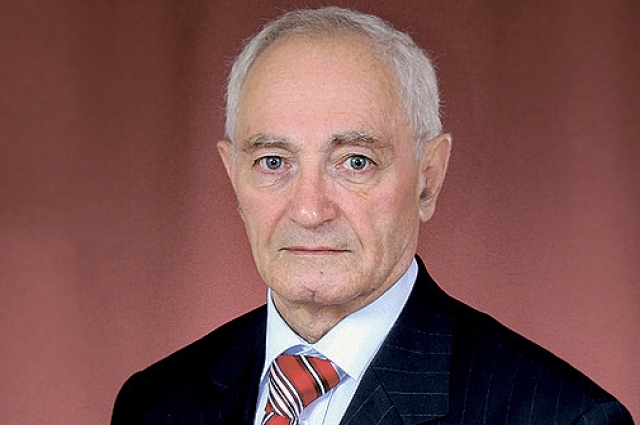 Gurgen Karapetyan, Russian Helicopters Holding.
Test Pilot, Hero of the Soviet Union Gurgen Karapetyan died at the age of 85 in Moscow. This was announced on December 7 by the press service of the Russian Helicopters holding. The cause of Karapetyan's death has not been specified.
" The whole life of Gurgen Rubenovich was devoted to serving the Motherland and aviation. With his participation, many helicopters found their way into the sky, and some of them & mdash; set records that forever glorified the domestic helicopter industry, '' Nikolai Kolesov.
Biography
Gurgen Karapetyan was born on December 9, 1936 in Sverdlovsk.
In 1961 he graduated from the Moscow Aviation Institute ( MAI). During his studies at the university he was engaged in gliding and helicopter sports at the MAI flying club.
In 1961 he began working as a leading engineer at the Mil Design Bureau.
In 1962 he graduated from the helicopter department of the School test pilots.
From 1962 to 1993 he worked at the flight test complex of the Mil Moscow Helicopter Plant. In 1974 he became a senior test pilot of the plant. He raised and tested the Mi-26 and Mi-28 helicopters, and also took part in the tests of the Mi-2, Mi-6, Mi-10, Mi-14, Mi-24 helicopters and their modifications.
In the period from 1962 to 1982, Karapetyan set 10 world aviation records for speed and payload on Mi-6, Mi-10K, Mi-24 and Mi-26 helicopters.
In May 1986 he took part in the liquidation of the consequences of the accident at the Chernobyl nuclear power plant. As part of the crew of the Mi-26 helicopter, Gurgen Karapetyan, using an external sling, closed the reactor with a dome weighing 15 tons for three minutes, thus ensuring the cutoff of radioactive radiation.
On January 24, 1991, Karapetyan received the title of Hero of the Soviet Union, the Order of Lenin and the Gold Star medal.
In total, the test pilot mastered several dozen types of helicopters, gliders and airplanes, and taking into account the modifications & mdash; over 100. He spent over 5500 hours in the air.
At the end of his flying career, Karapetyan worked as deputy general director of the Moscow Helicopter Plant named after Mil for Strategic Development, Head of the Flight Safety Service and Advisor to the General Director of the Russian Helicopters holding on safety.
Source:
https://www.rhc.aero/media/karapetyan_nekrolog