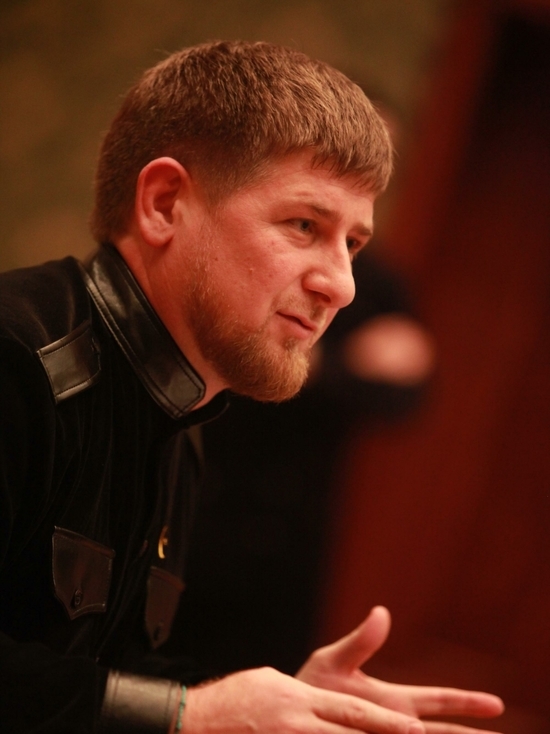 Photo: Global Look Press
The head of Chechnya, Ramzan Kadyrov, predicted the prospects for nationalist militants, representatives of the Armed Forces of Ukraine and mercenaries who are on the territory of the Mariupol Azovstal plant. In his opinion, all Ukrainian formations are waiting for the end "in all genres of Hollywood", but "happy ending is not expected." The head of the Chechen Republic wrote about this in his Telegram channel.
He stressed that Ukrainian militants use the former Azovstal plant in Mariupol as a headquarters and made a real fortress with a bunker out of it, but this will not save them from a sad end.
"Only the last shots," Kadyrov described the future of resisting militants in the style of Hollywood pictures. – Storm. Ruin. Debris clearing. Smoky sleeve patches with burnt Nazi symbols. And this is the reality that awaits the heirs of Bandera, not the cinema."
The head of Chechnya said that State Duma deputy Adam Delimkhanov visited the locations of Chechen military units, personally got acquainted with the plan for the assault on Azovstal and made adjustments.
The liberation of Mariupol from the Armed Forces of Ukraine and nationalist battalions has been going on almost since the beginning of the Russian military special operation in Ukraine, that is, since February 24. By February 28, the Ministry of Defense of the Russian Federation reported that the city was blocked by the forces of the DPR. The battles for Mariupol are going hard, the forces of the People's Militia and the Armed Forces of the Russian Federation are moving slowly, gradually freeing quarter after quarter. The conduct of hostilities is complicated by the fact that Ukrainian armed groups block people in houses, periodically do not let them out through organized humanitarian corridors, deliberately fire from residential areas, using civilians as a "human shield". On March 11, the Russian military department announced that the bridges and approaches to the city were destroyed, and the main roads were mined by militants. A week later, the Russian Defense Ministry reported on the fighting already in the center of Mariupol.
Ukrainian Armed Forces and other Ukrainian armed forces use the industrial infrastructure of the city for their own purposes – to obtain ammunition, regroup, etc. So, on April 6, it became known that the Armed Forces of Ukraine and nationalists set fire to the Donbass control ship in the port of Mariupol. The official representative of the DPR, Eduard Basurin, said that nationalists from the Azov battalion banned in the Russian Federation are still blocking a large number of foreign ships in the port of the city, which also became "hostages".