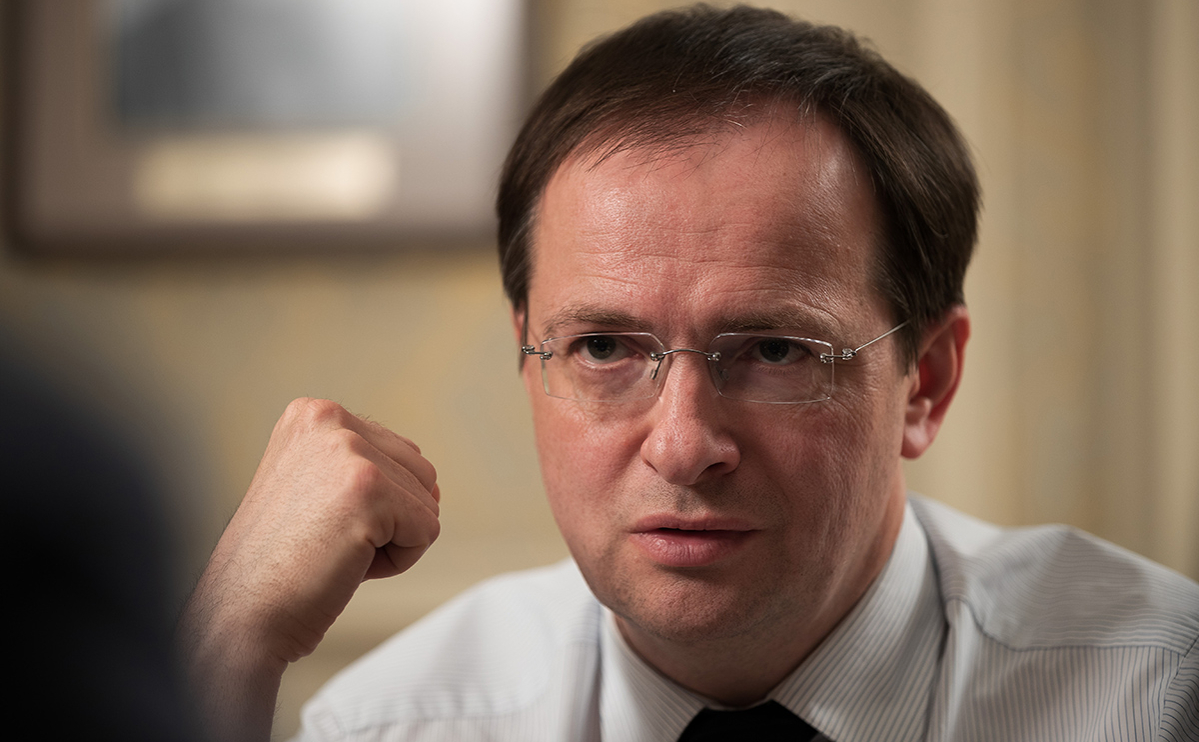 Vladimir Medinsky
The head of the Russian delegation at the talks with Ukraine, Vladimir Medinsky, expressed the hope that "in a few hours" "some statement" can be made on the negotiation process.
«We continue consultations with the Ukrainian side today from 9.30. I hope that in a few hours we will make some statement on its results, — Medinsky said.
On March 29, a new face-to-face round of negotiations on the settlement of the conflict in Ukraine began, it takes place in the Dolmabahce Palace in Istanbul. First, there was a meeting of heads of delegations— Medinsky and the head of the parliamentary faction of the ruling Ukrainian party "Servant of the People" David Arakhamia. According to an Interfax source, they discussed "the question of the conditions for a possible neutral status for Ukraine." A member of the Ukrainian delegation and adviser to the head of the presidential office, Mikhail Podolyakras, said that the heads of the delegations were talking about "the main provisions of the negotiation process."
After that, TASS and RIA Novosti sources announced the start of negotiations as part of delegations.
The material is being supplemented.
Subscribe to OK RBC Get news faster than anyone else