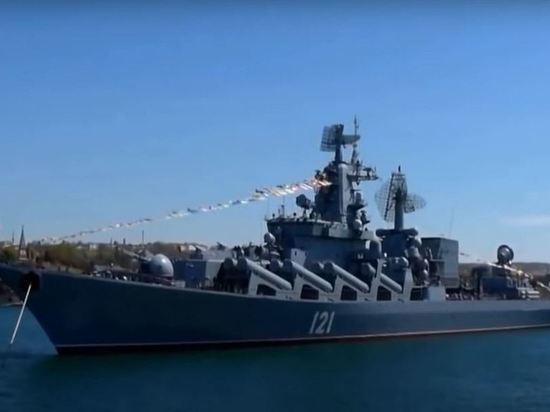 Photo: Still from video
During the explosion and fire on the cruiser Moskva, only one sailor died. This was reported in the Ministry of Defense of the Russian Federation.
Recall that the cruiser "Moskva", which was the flagship of the Black Sea Fleet of the Russian Navy, sank on April 14, 2022. The day before, on April 13, an accident occurred on it. at least one explosion. The bulk of the ship's crew members, as reported by the RF Ministry of Defense, were evacuated.
At the same time, 27 crew members are reported missing. But now it is reliably known about the death of one crew member. The rest of the crew members will be transferred to serve on other ships.