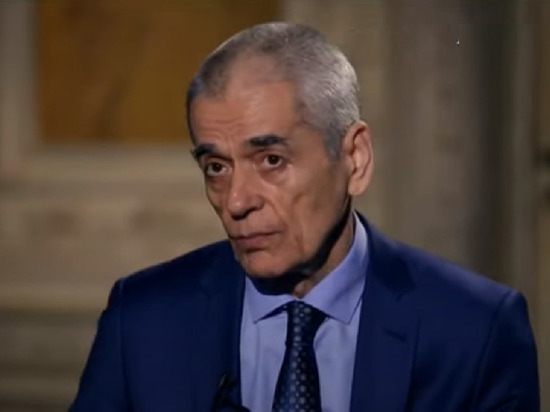 Photo: Frame from video
The coronavirus infection of US President Biden twice in a month is the fault of his unprofessional employees. This was stated by Honored Doctor of Russia, Academician of the Russian Academy of Sciences Gennady Onishchenko on August 1 at a press conference at the NSN.
Gennady Onishchenko began about Joe Biden's condition from afar, first citing statistics.
The average global incidence of coronavirus is 7,406 people per 100,000 inhabitants. In France, the figure reaches 51,000. This country is the leader among developed and large states in terms of the intensity of the process.
In sixth place in the anti-rating is the United States of America with a population of 320 million people. "I would like to dwell on this country separately," Onishchenko said. – In the US, more than 92 million people have been ill and 1.029 million have died. A total of 6.3 million died worldwide. Imagine: she is from the richest countries with qualified doctors and modern medicines and gives such indicators."
Onishchenko said that he did not want to gloat about America, the people of the state were not to blame. "But on Saturday, we learned that Mr. Biden fell ill with coronavirus for the second time in a month. He seemed to be in isolation, passed three negative tests, and then he gets sick again, "Onishchenko was surprised.
At a press conference, the academician said that Biden is an elderly man and "his immune system is to hell not good, "because there was an oncology that suppresses the immune system. "But that's not the point," Onishchenko continued. – How can it be that the president's security service allowed him to be infected with the coronavirus twice a month? The security service is not only people with machine guns, but also those who provide food and health. Biden is the head of state. And not only stability in his country, but also on the planet depends on the state of his health, since his country owns atomic weapons, do you understand?"