One of the journalists asked the White House press secretary about the possibility of imposing sanctions against Patriarch Kirill of Moscow and All Russia. She replied that "no one is safe from this"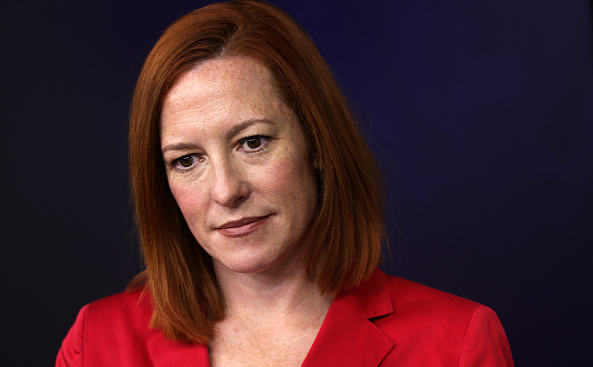 No one can escape American sanctions, said White House Press Secretary Jen Psaki.
One of the journalists asked her if it was possible that Washington would add Patriarch Kirill of Moscow and All Russia to the sanctions list.
Earlier that the head of the Russian Orthodox Church could fall under EU sanctions against Russia, which is preparing the sixth package of restrictions , reported AFP and The New York Times. It was Lithuania who proposed that the patriarch be subjected to sanctions, since, according to the authorities of the republic, he supports the Russian military operation in Ukraine.
"No one is safe from our sanctions,"— Psaki answered the question.
According to her, the American side is studying options for new restrictive measures.
At the end of April, a group of deputies of the Verkhovna Rada proposed imposing restrictions on representatives of the Russian Orthodox Church, including Patriarch Kirill. Prior to this, a bill was submitted to the parliament to ban the activities of the Russian Orthodox Church on the territory of Ukraine and seize its property.
Read on RBC Pro Pro How new technologies "stole" the charisma of Starbucks Articles Pro $2 thousand for dismissal: how Zappos built the most unusual strategy money Articles Pro What mistakes do companies make when working with job portals Instructions Pro What problems do Russians who buy gold bars face Articles Pro Why did CNN + close and what will happen to other streaming services Articles Pro Inflation breaks records: what will happen to stocks and real estate Articles
This week, the patriarch said during a sermon that Russia does not want to fight anyone and "never attacked anyone." "It is amazing that a great and powerful country has never attacked anyone— she only defended her borders, — he claimed.
Pope Francis, in an interview with the Corriere della Sera newspaper after a conversation with the head of the Russian Orthodox Church, said that for the first 20 minutes he "read from a piece of paper", listing the reasons for the military operation. "I listened to him, and then answered: I don't understand anything about this. Brother, we are not state clerics, we must speak not in the language of politics, but in the language of Jesus, — the newspaper quoted Pope Francis.
In the Department for External Church Relations (DECR) of the Moscow Patriarchate, commenting on the words of the Pope, they stated that he "choose an incorrect tone to convey the content of this conversation."
Materials for article Authors Tags Subscribe to Telegram RBC Stay up to date with the latest news even in conditions of blocking