Vučić wins 59.8% of the vote, while the "Together We Can Do Anything" coalition led by the Serbian ruling party leads the parliamentary elections with a score of 43%, according to preliminary data from the Republican Electoral Commission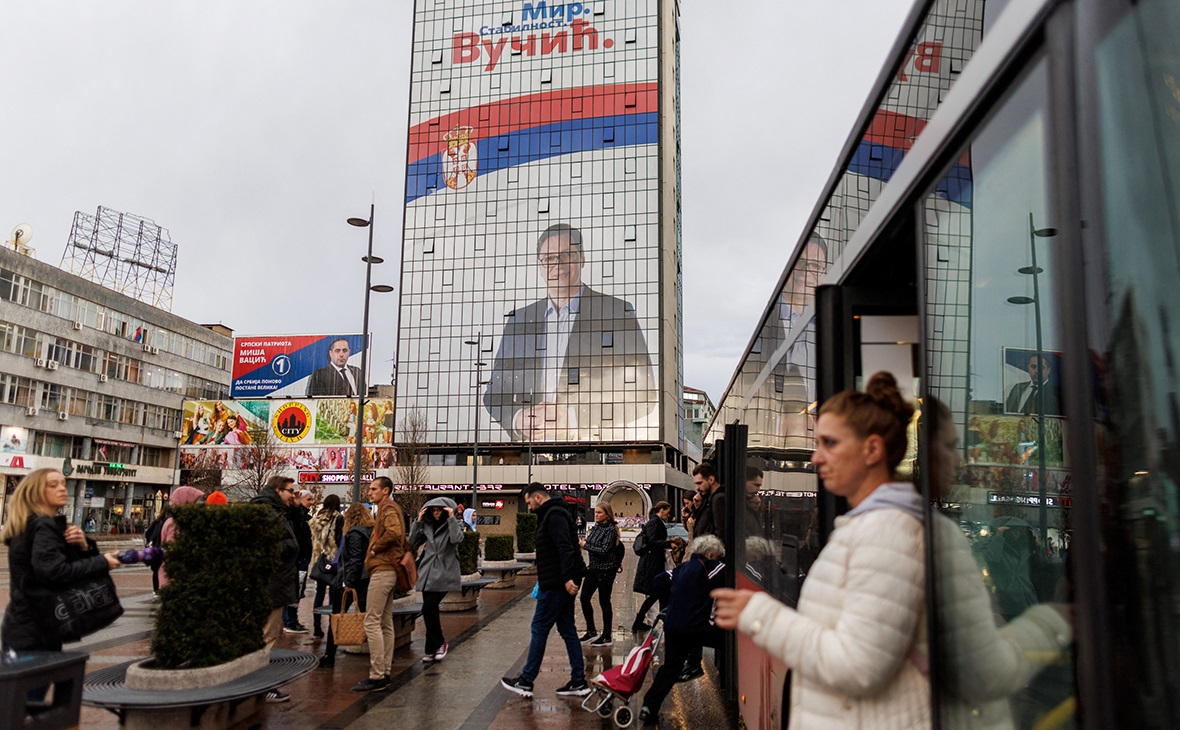 The current President of Serbia Aleksandar Vučić leads in the presidential elections, follows from the data of the Republican Electoral Commission (RIC) after counting 90% of the ballots. He gets 59.8% of the vote.
His closest competitor, former Chief of Staff Zdravko Ponos of the opposition coalition Unity for the Victory of Serbia received 17.3%. In third place is Milos Jovanovic with a score of 5.8%. The rest of the candidates— less than 5%.
In the parliamentary elections, according to RIC estimates, the first place is occupied by the Aleksandar Vučić: Together We Can Do Everything! coalition, which includes his Serbian Progressive Party along with the Socialist Party of Serbia and the Union of Hungarians in Vojvodina (43.78%). Next come "Unity for the Victory of Serbia" with 12.9% and «Ivica Dacic— Prime Minister» from 11.7%.
In total, 19 associations claim 250 seats in the National Assembly (unicameral parliament).
On the night of April 4, Vučić announced victory in the first round of the elections, and also said that his Serbian Progressive Party in the new parliament could get 126 seats.
Video
After the victory was declared, the president said that Serbia would try to maintain friendly relations with Russia: "I can promise you that we will not kick Dostoevsky out of schools and Tchaikovsky out of the opera."
Vučić became president of Serbia on June 1, 2017, with 56% of the voters. Sociologists predicted that in the current elections he will be re-elected for a second term, and the Serbian Progressive Party will gain at least 50% of the vote and again receive a mandate to form a government that it has been continuously leading since 2012.
Subscribe to Telegram RBC Stay up to date with the latest news even in the conditions of blocking