Kosovo license plates for Serbs delayed by a month
Authorities in the partially recognized Republic of Kosovo are postponing their plans for the Serb-populated northern part of the province as tensions escalate along the Serbian border.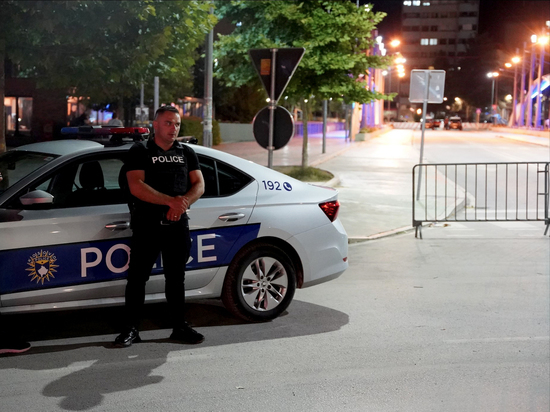 Photo: Global Look Press
Protesters set up roadblocks, and after Pristina imposed rules requiring Serbs in Kosovo to use Kosovo license plates, shots were fired, writes The Guardian.
As tensions between police and local communities escalated, the government Kosovo has delayed implementing a decision that would oblige Serbs in the north of the country to apply for car license plates issued by Pristina authorities.
On Sunday evening, protesters parked gravel trucks and other heavy equipment on the roads leading to two border crossings, Yarinje and Bernjak, in Serb-majority territory. Kosovo police said they had to close border crossings.
"The overall security situation in the northern municipalities of Kosovo is tense," the NATO-led Kosovo Mission (KFOR) said in a statement. The statement says that KFOR is "closely watching" and "ready to intervene if stability is threatened."
In Moscow, Russian Foreign Ministry Spokesperson Maria Zakharova blamed the unreasonable discriminatory rules imposed by the Kosovo authorities on the Serbian population for the aggravation of tensions.
Fourteen years after Kosovo unilaterally and with Western military support declared independence from Serbia, 50,000 Serbs living in the north are using license plates and documents issued by the Serbian authorities, refusing to recognize the institutions of Pristina. Kosovo has been recognized as an independent state by more than 100 countries, but not by Serbia or Russia.
Prime Minister Albin Kurti's government said it would give Serbs a 60-day transition period to obtain Kosovo license plates, one year after the rejection from attempts to impose them because of similar protests.
The government has also decided that from August 1, all Serbian citizens visiting Kosovo will have to obtain an additional document at the border giving them permission to enter. A similar rule is being enforced by the Belgrade authorities against Kosovars visiting Serbia, writes The Guardian.
But after tensions on Sunday evening and consultations with EU and US ambassadors, the government said it would postpone its plan for one month and begin implementation 1 September.
European Union Foreign Minister Josep Borrell welcomed the delay in the implementation of Pristina's plans.
"Expect all roadblocks to be cleared immediately," Borrell tweeted, adding that open issues should be addressed through EU-facilitated dialogue and focus on a comprehensive normalization of relations between Kosovo and Serbia.
Police said earlier on Sunday that shots were fired "in the direction of police units, but fortunately no one was injured." It also says that angry protesters beat several Albanians passing through blocked roads and that some cars were attacked.
Air raid sirens sounded for more than three hours in the small town of North Mitrovica, mostly Serbs.
A year ago, after local Serbs blocked the same roads over license plates, the Kosovo government deployed a special police force , and Belgrade sent fighters close to the border.
Tensions between the two countries remain high, and the fragile peace in Kosovo is maintained by a NATO mission of 3,770 troops. Italian peacekeepers were seen in and around Mitrovica on Sunday.
Belgrade and Pristina committed to launching a European Union-sponsored dialogue in 2013 to try to resolve outstanding issues, but little progress has been made.
Recall that last autumn the problem of license plates in Kosovo already led to a serious conflict. Under the newly introduced rules promulgated by the government of Kosovo, "neutral" license plates that do not have Kosovo signs are no longer valid. Serbian license plates need to be replaced with temporary numbers from the Republic of Kosovo.
Serbs, outraged by Pristina's demands, blocked roads around two border crossings, and authorities brought in Kosovo police special forces. At that time, the Kosovo police reported that a municipal building dealing with vehicle registration had been set on fire. A grenade was thrown into another building, which did not explode. Serbia took off MiG-29 fighters, and T-72 tanks and armored personnel carriers appeared at the borders.