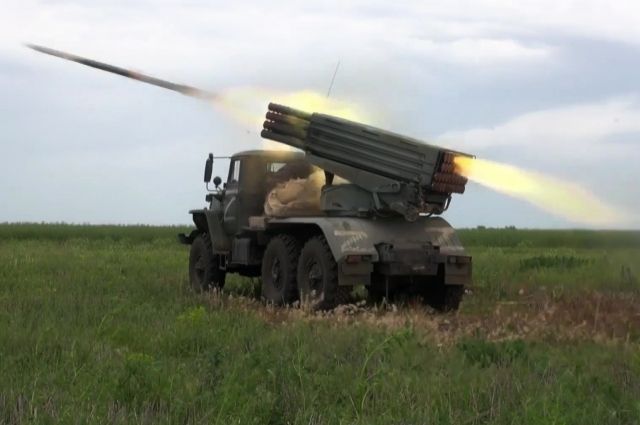 The special forces of the National Guard of the liquidated large caches with weapons and ammunition of the Armed Forces of Ukraine in the Donbass, the press service of the agency reports.
It is reported that the soldiers of the Russian Guard found in one of the populated points of the LPR 155 shells to the multiple launch rocket system "Grad", twenty 152 mm shells from a self-propelled artillery mount, 30 flamethrowers.
In the Luhansk People's Republic, five grenade launchers and more than 90 rounds for them, about 200 grenades of various modifications, 11 Kalashnikov assault rifles, and a 12.7 mm Utes heavy machine gun were found. Over over 27,000 ammunition of various calibers, mines, fuses for grenades were found.
The department also added that the UAV detection station in Donetsk People's Republic detected five enemy targets. The detected targets of the Armed Forces of Ukraine were hit by fire.
In addition, caches with weapons and ammunition were found in the DPR. Soldiers of the National Guard found more than sixty 120 mm tank shells, about a hundred Molotov cocktails, over 900 cartridges for small arms, an 84 mm foreign-made grenade launcher, an ATGM NLAW, two anti-tank guided missiles.
At the beginning In May, servicemen of the Russian Guard discovered in the Kharkiv region a large warehouse of ammunition for the Grad multiple launch rocket system. According to the department, more than 600 ammunition for the MLRS was confiscated and taken to a safe place.
Rate the material