What is happening in Ukraine could be the beginning of a new world war, Soros said. According to him, the world may not survive such a scenario. The Russian authorities said that the third world would become nuclear and "should never be" *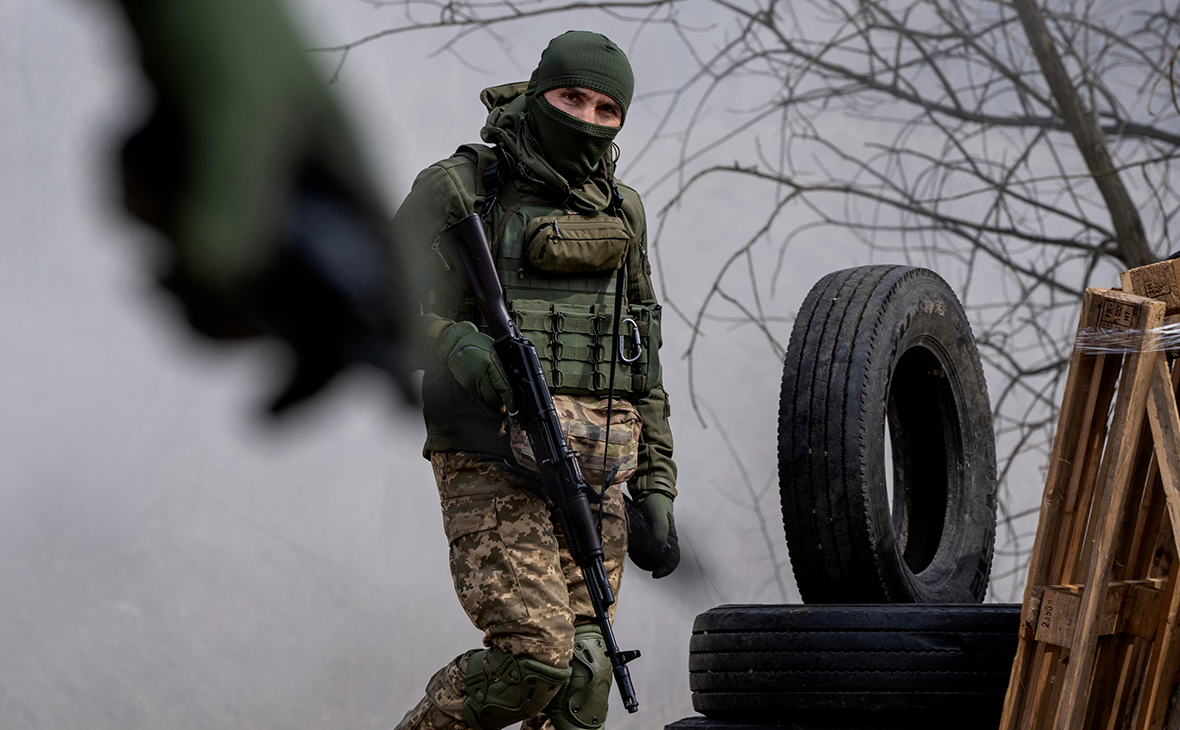 The events in Ukraine may have been the beginning of the third world war, said American financier and billionaire George Soros at the World Economic Forum in Davos. The text of the speech was published by his press service.
"The invasion may have been the beginning of the third world war, and our civilization may not survive it,"— Soros said.
The Russian authorities do not consider the special operation an invasion. President Vladimir Putin has repeatedly called it a forced response to the "real threat" that he said came from the territory of Ukraine. Announcing the start of the operation on the morning of February 24, Putin called its goals the protection of the population of Donbass, as well as the "denazification" of and "demilitarization" neighboring state. A few days later, on February 27, Putin ordered the strategic deterrence force to be put on special alert, noting that top officials of leading NATO countries made aggressive statements against Russia.
According to the defense terminology guide published by the Ministry of Defense, the Strategic Deterrence Force (SDF) is the backbone of the combat power of the Russian Armed Forces and is designed to deter aggression against Russia and its allies, as well as to defeat the aggressor, including in a war with the use of nuclear weapons.
Soros is 91 years old. He founded the Soros Foundation, a network of charitable organizations. Forbes estimates the fortune of the financier at $8.6 billion.
The Russian authorities have repeatedly accused Soros of interfering in the affairs of other countries with the help of non-profit organizations and foundations he finances. In February 2020, Ukrainian President Volodymyr Zelensky called information about Soros's influence on Ukraine an exaggeration, adding that he did not know the billionaire and "definitely not one of the" Soros ". So in Ukraine they called political and public figures who received grants from Soros funds. Later this name was applied to all recipients of Western grants. Usually the term is used to refer to a person who, according to the speaker, is subject to the influence of the West.
The Russian authorities also announced the threat of a third world war. Russian Foreign Minister Sergei Lavrov said in early March that such a war "would be a devastating nuclear war" if it broke out. war. Then he responded to the words of US President Joe Biden, who called large-scale sanctions against Moscow an alternative to the third world.
At the same time, if in March Lavrov stated that he did not believe in the possible outbreak of a nuclear war, then at the end of April he called the risks of nuclear war are quite significant, noting that this real danger should not be underestimated. Later, he explained that his words should not be interpreted as a game of Russia with such dangerous concepts— they, as Lavrov noted, are not played by her, but by the authorities of Poland and Ukraine. According to the minister, he meant that "everyone should be committed to the statements of the" nuclear five "; and nuclear war "should never be."
Article content Authors Tags Subscribe to VK RBC Get news faster than anyone else