Reports from the Ministry of Defense, reports from the scene, statements by politicians
It is the 65th day of Russia's special operation in Ukraine. According to Turkish President Recep Tayyip Erdogan, Ankara hopes that peace will be established in Ukraine in the near future. UN Secretary General António Guterres met in Kyiv meeting with Zelensky, as well as the head of the Ukrainian Foreign Ministry. The White House said that Washington has $250 million left to provide military assistance to Kyiv.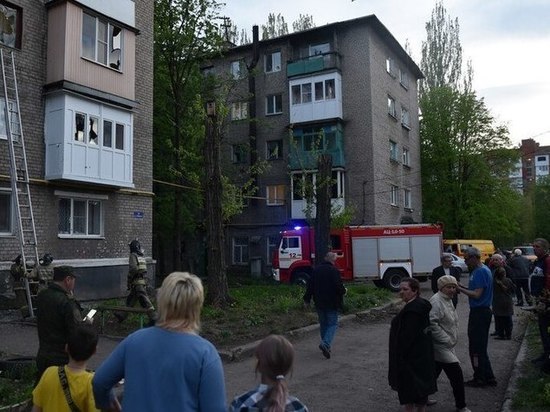 Photo: Donetsk News Agency
9:18 Governor of Kursk region Roman Starovoit said that the Armed Forces of Ukraine fired mortars at the checkpoint in the village of Krupets in the morning.
9:12 According to Reuters, the operation to evacuate civilians from the Azovstal metallurgical plant in Mariupol will be held on Friday, April 29.
9:05The Federal Air Transport Agency again extended the flight restriction regime at 11 airports in the south and center of Russia. The restriction is now valid until May 7.
Meanwhile, the House of Representatives of the US Congress approved a bill on the supply of weapons to Ukraine under Lend-Lease. This is necessary in order to simplify the provision of military assistance.
Vladimir Zelensky, after meeting with the UN Secretary General, said that Kyiv is ready for immediate "humanitarian" negotiations with Moscow on Azovstal. In response, Peskov said: "Putin clearly said that civilians can leave Azovstal, and the military — lay down your arms, this is not a topic for negotiation. At the same time, after Zelensky's meeting with Guterres, Deputy Prime Minister Vereshchuk announced the start of planning an operation to evacuate civilians from Azovstal.
On Thursday, explosions were reported in Kyiv. It is preliminary known that the incident occurred in the city center. Local residents in social networks published photos and videos of what happened and talk about the missile attack.