Previously, a state of emergency was declared throughout the country to combat unrest, and authorities imposed a curfew in the Western Province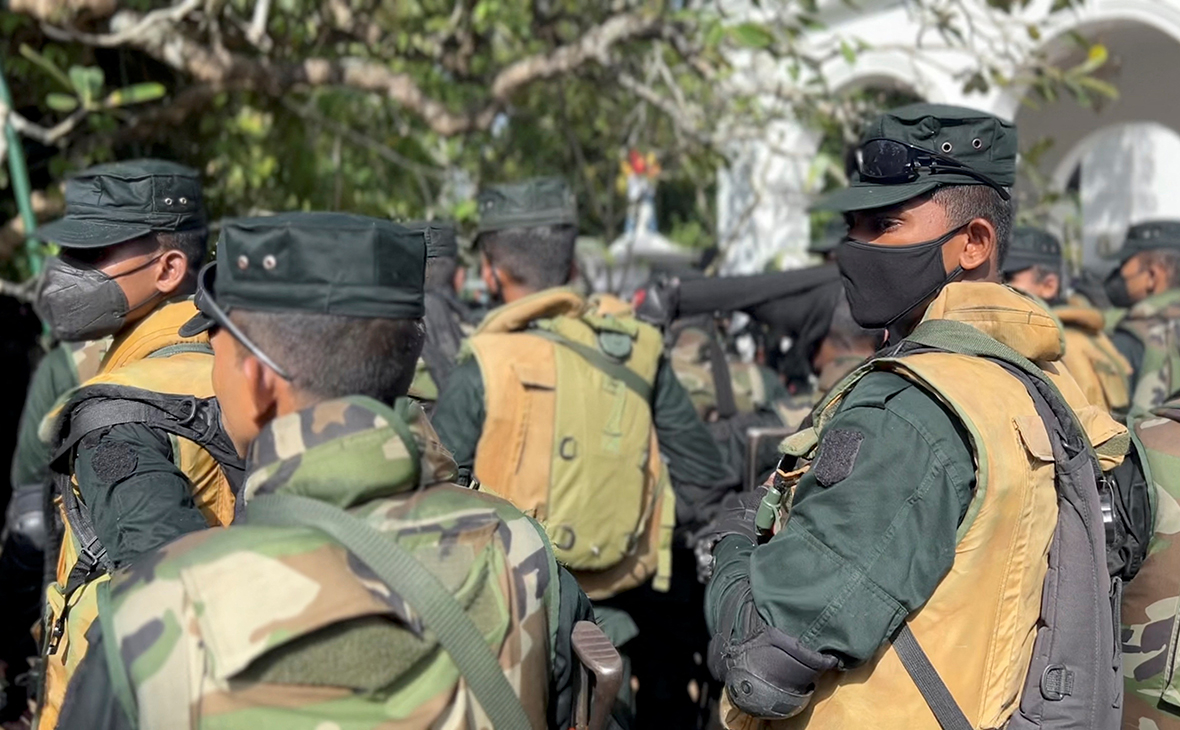 The government of Sri Lanka announced the introduction of a curfew in the administrative district of Colombo, which includes the country's largest city and its unofficial capital of the same name, Adaderana reports, citing the government information office.
The curfew is enforced from noon on July 14 until five in the morning on July 15.
The relevant order states that no one should be on any public road, railroad, park, recreation area or other public area or seashore during the specified time. Exceptions are possible with the written permission of the top leaders of the army and police.
The day before, the President of Sri Lanka, Gotabaya Rajapaksa, amid mass protests and riots, left the country and is now in the Maldives. So far, he has not sent a letter of resignation to the Chairman of Parliament and the Prime Minister.
At the same time, the Prime Minister of Sri Lanka, Ranil Wickramasinghe, imposed a curfew in the Western Province, where Colombo is located, and declared a state of emergency in the country.
Read on RBC Pro Pro How to lift sanctions from a person or company. Step-by-Step Instructions Pro How to Increase Income: The Non-Obvious Path to a Lawyer Career Eat what nature intended to lose weight and improve health Summary Pro Why entrepreneurs need sports: Boguslavsky, Kuchment, Avdeev say Articles Pro A short workout for the office. Relaxing the neck and chest Video Pro Sleeping 8 hours a day and being lazy: Jeff Bezos' healthy habits Articles Pro The US market is falling. It's time to "buy the bottom" or it's ahead – expert opinions Forecasts
Mass protests and riots began in Sri Lanka in April due to the economic crisis. In the spring, the authorities declared a default due to a lack of foreign currency for the purchase of essential goods, including fuel and medicines. The Ministry of Finance explained that the causes of the crisis were the coronavirus pandemic, which hit tourism revenues, and rising fuel prices in the world.
The acute phase of demonstrations and riots demanding the resignation of the country's leadership began on July 9, as a result, the protesters took by storming the presidential residence. The latter left the island and promised to resign on July 13.
At the same time, Prime Minister Ranil Wickremesinghe also promised to resign. However, he specified that he would do so when a new government with the participation of all political parties was formed. As a result, Wickremesinghe became acting president instead of Rajapaksa, which did not prevent the protesters from storming the residence of the head of government.
According to the latest sources of Reuters, the fugitive president is heading from the Maldives to Singapore, where he plans to spend some time.
> Tags Subscribe to RuTube RBC Live broadcasts, videos and recordings of programs on our RuTube channel