"The United States most harms the situation in Ukraine and European security"
Amid attempts by the West, led by the United States, to increase pressure on China in connection with the Ukrainian crisis, the Chinese media criticized Washington's actions that "most harm the situation in Ukraine, European security."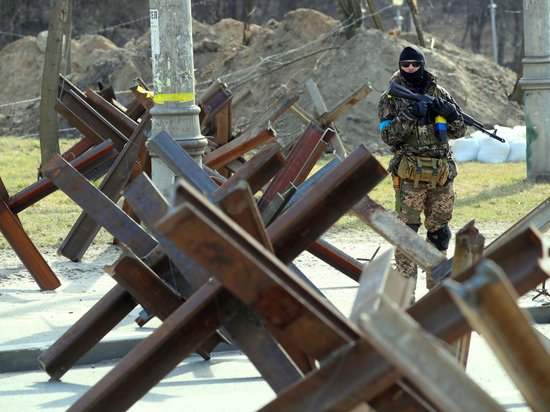 Photo: Global Look Press
After the latest round of talks between Russia and Ukraine in Turkey on Tuesday, both sides said the talks gave positive signals… But such positive signals were clearly not what the US wanted, according to the Chinese edition of the Global Times.
On Wednesday, during a press briefing at the White House, Director of Public Affairs Kate Bedingfield was asked: "Is the United States ready to become a guarantor of Ukraine's security, or is it considering this option?" Bedingfield replied: "We are constantly discussing with the Ukrainians ways in which we can help ensure their sovereignty and security. But at this time, I can't speak to any specific security guarantees."
Some Chinese netizens ridiculed Bedingfield's words, reacting with jokes like "We won't give any security guarantees unless you fall."
This statement shows that the US does not want Ukraine and Russia to get along peacefully, continues Global Times.
Li Haidong, a professor at the Institute of International Relations at the China University of Foreign Affairs, believes that the US is using Ukraine as a tool to make Russia bleed, so Washington will continue to support Kyiv. "If Ukraine and Russia reconcile, the US will not be able to make Russia bleed to the last drop of blood," Professor Lee comments to the Global Times.
The United States also urged caution about Russia's promise to reduce military operations. Ukrainian President Volodymyr Zelenskyy briefed US President Joe Biden on the progress of the peace talks on Wednesday during a phone call, during which Biden told Zelenskyy that the US would send an additional $500 million in aid to Ukraine, reports say.
Conflict tied Ukraine even more closely to the United States, and Kyiv will act more in line with Washington in the future. Zelensky's video message was already a clue. If we look at it from a different angle, the Chinese edition writes, it looks like this: the United States said: "Ukraine, you need to continue the impasse with Russia so that I can help you," and Ukraine replied: "Okay, I'll do something I will."
Professor Li Haidong said that another reason the US does not want to resolve the Russian-Ukrainian crisis soon is that Washington wants to use the crisis to effectively control Europe and marginalize Russia. Given recent developments led by the United States, Washington has at least achieved some of its goals. For example, the US and the EU signed a historic gas agreement – outwardly the agreement aims to help Europe reduce dependence on Russia, but in essence it will make Europe even more dependent on the US.
As Global Times recalls, 24 In March, NATO confirmed that it "will continue to provide further political and practical support to Ukraine" and "Allies are significantly increasing their defense spending." By elevating NATO's role, the US is tying Europe more tightly to its chariot. The ultimate goal is to keep Europe under its control at all times.
By chilling peace talks between Russia and Ukraine, the United States is stepping up its efforts to foment conflicts, claims the Global Times. This is in line with Washington's strategic needs If Ukraine's call for security guarantees is met, a new model of international security guarantees will open up, which will mean a weakening of the role of the US and NATO. The US clearly does not want to see such a result. "You can say that the United States is the biggest security destroyer in all of Europe. The United States most of all does not want to see a ceasefire between Russia and Ukraine," concludes the Chinese edition.