According to the Ministry of Defense, among the destroyed facilities are two command posts, two Buk-M1 launchers, one artillery battery, two depots of missile and artillery weapons and ammunition, and three fuel depots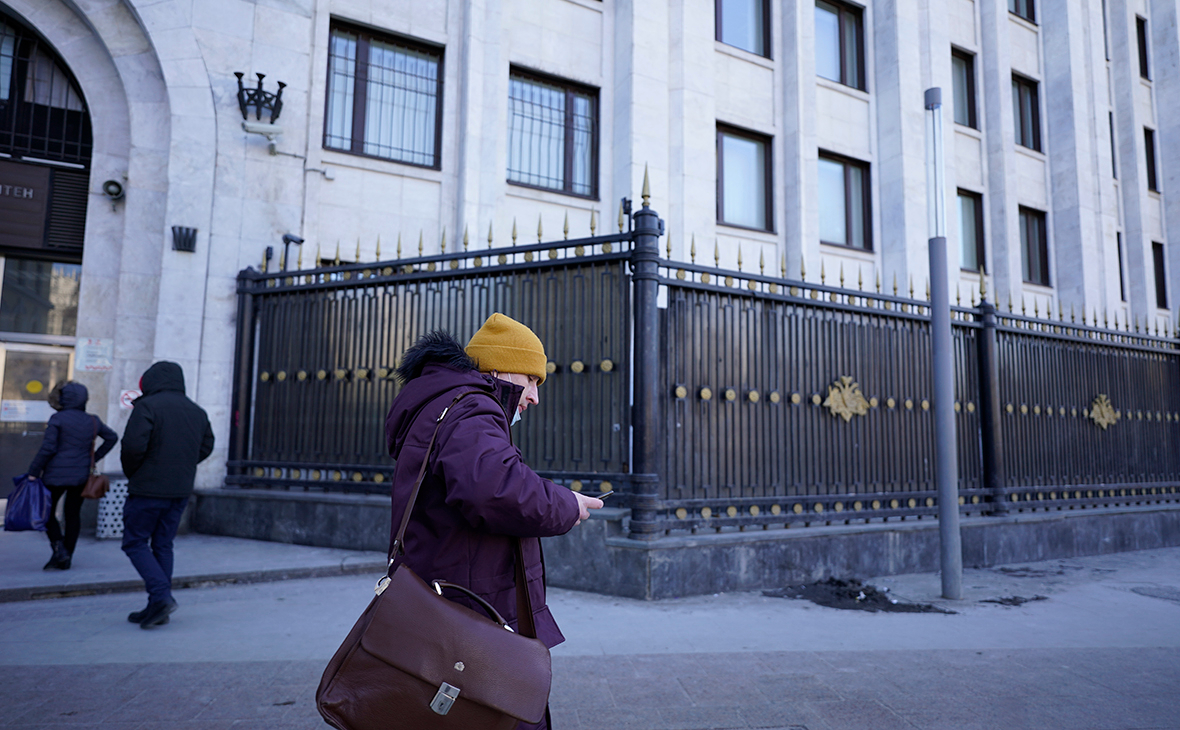 View of the building of the Ministry of Defense of the Russian Federation
Russian aviation during the night struck 14 military facilities in Ukraine. This was announced by the official representative of the Russian Ministry of Defense, Major General Igor Konashenkov.
«During the night, operational-tactical aviation of the Russian Aerospace Forces hit 14 military facilities of Ukraine»,— he said.
According to Konashenkov, among them are two command posts, two launchers of Buk-M1 anti-aircraft missile systems; in the districts of Krasnogorka (Krivograd region) and Verkhnetoretsk (Donetsk region), one artillery battery, two depots of rocket and artillery weapons and ammunition and three fuel depots, as well as six strongholds and areas of concentration of military equipment of Ukrainian troops.
The Russian armed forces also attacked an airfield in the suburbs of Nikolaev on April 3, destroying three helicopters of the Armed Forces of Ukraine, the general said.
In addition, according to the Ministry of Defense, the Russian military shot down six unmanned aerial vehicles over the past night in the areas of the settlements of Nikolaev, Kherson, Kurakhovka (Donetsk region), Industrialnoye (Luhansk region), Velikaya Novoselka (Donetsk region). A total of 392 Ukrainian drones have been shot down since the beginning of the special operation, Konashenkov specified.
Russian President Vladimir Putin announced the start of a military operation in Ukraine on February 24. According to him, its goal is the "demilitarization" of and "denazification" Ukraine. Kyiv severed diplomatic relations with Moscow and introduced martial law. The UN General Assembly demanded that Russia cease fire and withdraw its troops.
Russia and Ukraine have been negotiating since the end of February. After a meeting in Istanbul, where Kyiv offered to secure a neutral status in exchange for security guarantees from the UN Security Council countries, the parties announced progress in the negotiations.
Subscribe to RuTube RBC Live broadcasts, videos and recordings of programs on our RuTube channel