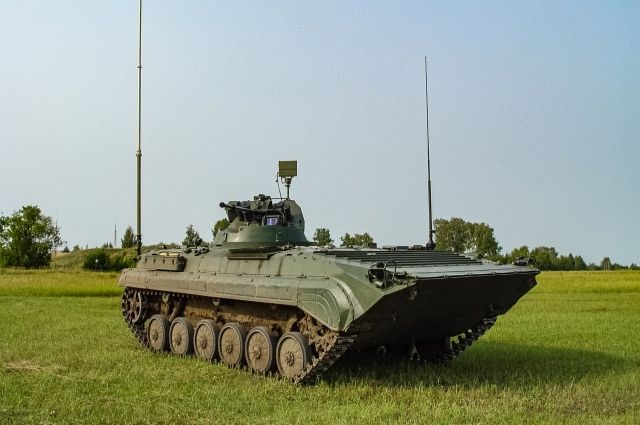 The Ministry of Defense of the Russian Federation has received a batch of modernized BRM-1K commander combat reconnaissance vehicles with firepower similar to BMPs. This was reported by "Uralvagonzavod", which delivered combat vehicles. within the framework of the state contract, he completed the overhaul with the modernization of command combat reconnaissance vehicles BRM-1K," the concern noted. It is reported that the armored vehicles passed all types of running and fire tests under the control of military representatives of the Ministry of Defense of the Russian Federation.
The engine of the armored vehicles, communications equipment and on-board electronics were replaced on the new armored vehicles. In addition, the basic fighting compartment of the vehicle was replaced by a unified fighting compartment of the BTR-82A. Also, the combat vehicle is equipped with navigation equipment, reconnaissance equipment and surveillance devices.
Earlier, the Ministry of Defense showed footage of the combat work of 120-mm mortar crews during a special military operation in Ukraine. As reported, a powerful 120-mm ammunition allows you to destroy enemy firing positions and destroy strongholds at a distance of more than 7 thousand meters.
Rate the material