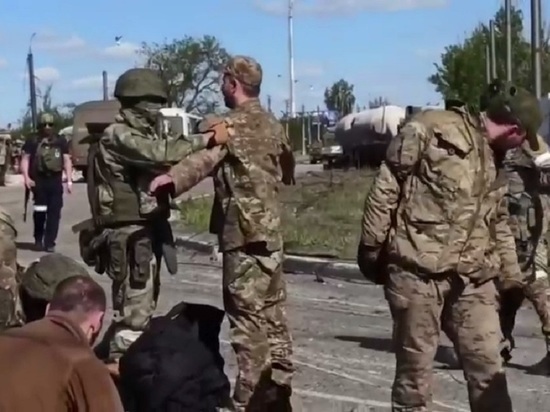 Photo source: video screenshot.
The Russian Ministry of Defense has published footage of the surrender of militants of the extremist nationalist unit Azov, banned in the Russian Federation, in Mariupol.
According to the agency, 265 people laid down their arms over the past 24 hours. Including 51 seriously wounded. They were sent to the Novoazovsk hospital, located on the territory of the Donetsk People's Republic.