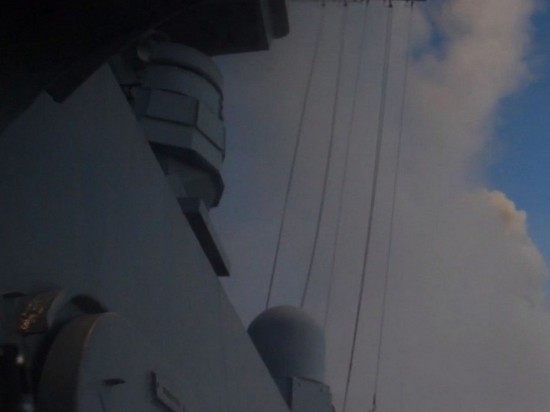 Photo: Still from video
The Ministry of Defense has released footage of eight Kalibr missiles striking UAF infrastructure from a naval ship. The video was published on the department's telegram channel.
The video shows how eight cruise missiles are launched in turn from a rocket ship.
The Kalibr missile system was designed and now produced by the Novator design bureau in Yekaterinburg. The maximum firing range of the missiles is about two thousand kilometers.
Previously, Kalibr missiles were used during the operation of the Russian army in Syria. According to the Ministry of Defense, a total of 99 missiles were fired at enemy targets.