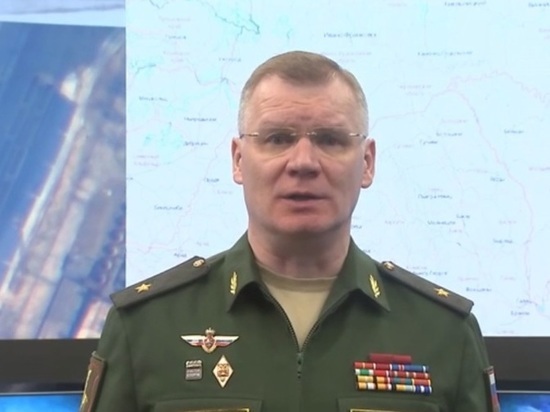 Photo: Frame from video
The Russian armed forces destroyed the production buildings of an armored plant in Kyiv, as well as a military equipment repair shop in Nikolaev. This was done with high-precision long-range air-launched weapons.
In general, as the official representative of the Russian Ministry of Defense, Major General Igor Konashenkov, Russian rocket and artillerymen hit another 811 objects of the Ukrainian army. Among them are 43 command posts of Ukrainian troops.
On the eve of the Ministry of Defense of the Russian Federation reported that high-precision air-launched missiles hit ten enemy targets. In particular, these are three areas of concentration of units of the 81st and 93rd separate mechanized brigades of Ukrainian troops, as well as two places of concentration of Ukrainian military equipment and weapons. In addition, warehouses of rocket and artillery weapons, as well as the points of deployment of nationalist formations, were destroyed.
"MK" hosts online events in Ukraine