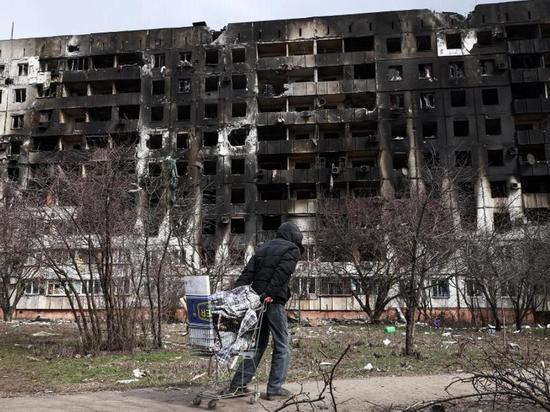 According to Mikhail Mizintsev, head of the Russian National Defense Control Center, the authorities of the Ukrainian city of Mariupol now have the opportunity to make a choice and switch sides people. Otherwise, the Russian general noted, the entire city administration will go to trial, since the Russian military documented all their crimes.
"I want to personally address the odious bandits who now call themselves the authorities of the unique city of Mariupol and on whose conscience hundreds of lives of innocent people. We understand that in the current situation, little depends on you, since you are under the complete control of the nationalist battalions. However, we expect that the city authorities, including the mayor, have at least a sense of compassion for civilians, "- Mizintsev said.
Recall that during the day there were no reports of serious advances of Russian troops in the city. The fighting is in the Azovstal area, in the Levoberezhny district and north-west of the city center. There is a monstrous humanitarian catastrophe in the city, which has become a direct result of the city authorities, who are holding residents as hostages. Tomorrow, the assault operations are expected to intensify.
During the assault, the deputy commander of the Black Sea Fleet for military-political work, captain 1st rank Paliy, died. Black Sea Fleet ships support assault units with fire. Paliy could have been killed by a sniper's bullet while providing humanitarian passage for the residents of Mariupol.