Americans and Europeans are skeptical of Kyiv's initiative
The US and its allies are weighing alternative Western security guarantees to Ukraine if Kyiv drops its NATO membership bid as a concession to Russia, to end the armed conflict.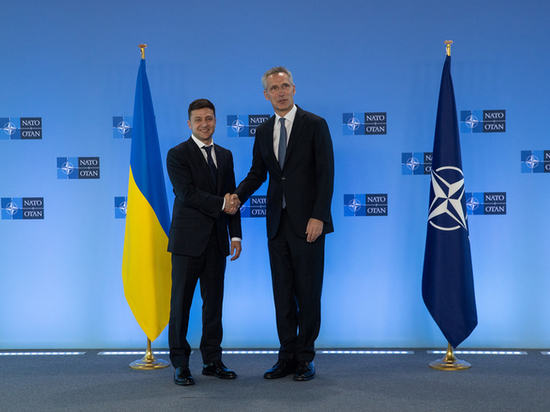 Western countries, led by the United States, are weighing security guarantees for Ukraine, but hardly Will Kiev be given what it wants, CNN claims, citing people familiar with the matter.
Sources say it is unlikely that the United States and its allies will eventually offer Ukraine the legally binding protections it is asking for. Kyiv.
At peace talks with Russia this week in Istanbul, Ukrainian negotiators suggested that Kyiv might agree to remain neutral when it comes to NATO. But at the same time, they want Western countries, including the US and the UK, to guarantee Ukraine's defense against Russia in the future through ratified treaties.
Such an agreement would reflect NATO's Article V, which states that an attack on one member of the alliance is an attack on all members. In this regard, CNN notes, it is unclear whether another collective security agreement would be more acceptable to Moscow than the possibility of Ukraine's admission to the North Atlantic Alliance.
"We insist that this be an agreement on security guarantees , signed and ratified (by parliaments) to avoid repeating the error of the Budapest Memorandum," Ukrainian MP David Arakhamia, Kyiv's chief negotiator, said this week.
This memorandum is a 1994 agreement between the US, UK and Russia that forced Ukraine to give up its nuclear weapons in exchange for protection from the signatories. Ukrainian officials have criticized the agreement as useless and even harmful – the security commitments were not legally binding, and many of these nuclear weapons were transferred to Russia under the agreement, strengthening its arsenal, CNN tells.
A Western official told CNN that "anything short of being fully committed to protecting Ukraine will not be enough for Ukrainians," and some Biden administration officials admit that another deal like the Budapest Memorandum will not be helpful.
A number of US and Western officials were skeptical about potential security guarantees, with many saying it was premature to discuss any contingencies in the talks just yet. Some U.S. officials were surprised by Ukraine's announcement following the Istanbul talks that Western security guarantees could be considered.
"We are constantly discussing with the Ukrainians how to ensure their sovereignty and security," the Director of Communications for Ukraine said recently. White House public Kate Bedingfield. "But at the moment I can't speak to any specific security guarantees."
Other European officials said they were also waiting for more information from Ukrainians before making any public statements. And a U.S. official said talks with Ukraine about what a security deal might look like are still at a very early stage.
However, a commitment like Article V of the North Atlantic Treaty is unlikely, given that the U.S. and many of its Allies, including the UK, remain unwilling to engage in direct military confrontation with Russian forces.
"Ukraine is not a member of NATO," British Deputy Prime Minister Dominic Raab told the BBC on Wednesday. answering the question whether the UK is ready to become a guarantor of Ukraine's independence. "We are not going to involve Russia in a direct military confrontation," he said.
Several European countries, including Poland, Latvia, Bulgaria and the Czech Republic, insist on Ukraine's accession to the EU and believe that membership in the European association can provide the country with some degree of protection. But even the most ardent pro-European members of the Ukrainian parliament say that EU membership is not enough to ensure their security.