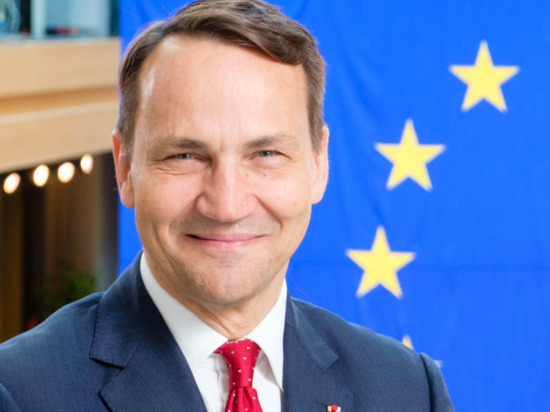 photo: Radosław Sikorski
Member of the European Parliament, ex-Foreign Minister of Poland Radosław Sikorski said on the Espresso TV channel that The Russian Federation violated the provisions of the Budapest Memorandum. For this reason, Western countries have the right to "gift" nuclear weapons to Kyiv.
"Ukraine gave up its nuclear potential after the Budapest Memorandum was signed in 1994," Sikorsky recalled.
He notes that "today, Russians and some still say that these were not guarantees [of Ukraine's independence ]". However, as he said, "everyone then understood that Ukraine, in exchange for this, would be an independent country within the borders established since the times of the USSR."
Sikorsky further continues his thought: since "Russia violated this Budapest Memorandum, then, I believe, we, as the West, would have the right to give Ukraine nuclear warheads so that it could protect its independence."
The Budapest Memorandum was signed on 5 December 1994 by Russia, Ukraine, UK and USA. It provided security guarantees for Ukraine in exchange for its renunciation of nuclear weapons.
The countries that signed the document pledged to respect the independence, sovereignty and borders of Ukraine, as well as to refrain from threats to its territorial integrity.
February 19, Ukrainian President Volodymyr Zelensky said he was going to convene a summit of states participating in the Budapest Memorandum for consultations. Otherwise, Kyiv could invalidate the document, the Ukrainian leader argued.
On February 27, Russian President Vladimir Putin ordered the containment forces to be put on special alert. He explained this by "aggressive statements" against the Russian Federation by top officials of the NATO countries. Experts explained that the speech in the order of the head of state is about increasing the readiness of Russia's nuclear forces.