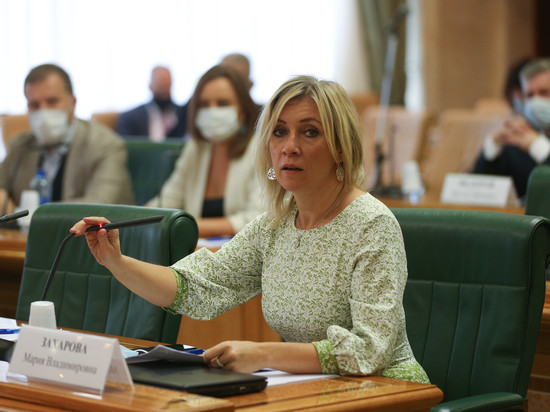 Russian Foreign Ministry spokeswoman Maria Zakharova said that the purpose of the crime of Ukrainian radicals is to disrupt peace negotiations.
The diplomat pointed out that Russia requested a meeting of the UN Security Council on April 4 in connection with the provocation of the Ukrainian military and radicals in the city of Bucha.
Zakharova is sure that "the meaning of the next crime of the" Kiev regime "is the disruption of peace negotiations and escalation of violence." The representative of Russia wrote about this in her Telegram channel.
Earlier, Russian Ambassador to Washington Anatoly Antonov said that the United States deliberately hushed up the shelling of the Ukrainian city of Bucha by units of the Armed Forces of Ukraine.
In an interview with Newsweek, Antonov explained that civilians in the city could have died as a result of the shelling of the city by the armed forces of Ukraine.