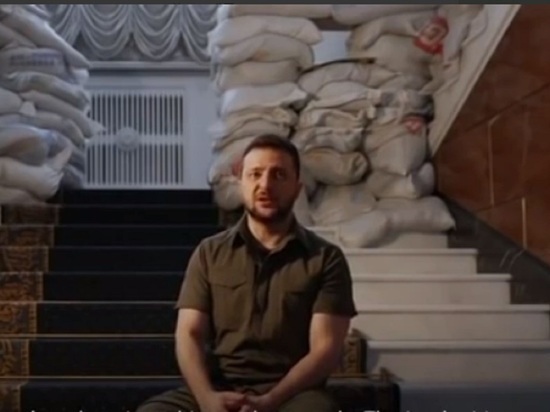 Photo source: video screenshot.
The continuation of Russia's military special operation is disastrous for Ukraine. Therefore, it is necessary to continue peace talks with Moscow.
This was stated by President of the Republic Vladimir Zelensky in an interview with The Associated Press. He stressed that it is difficult to negotiate, but necessary. The head of Ukraine also acknowledged that the outcome of the battle for Mariupol would affect the negotiating positions of the parties.
He also thanked the European Commission and Canada for raising funds to help Ukrainian refugees. A total of $11 billion was raised.
Zelensky also reiterated his call for a total embargo on Russian oil and gas despite the heavy dependence of some European countries on energy imports from Moscow.
According to experts, and the Mariupol "cauldron" Kyiv is trying to take out the leaders of the national battalions or foreign military advisers from NATO countries.