Local residents told why the Ukrainian president and refugees are unhappy with them
On Sunday, March 20, President of Ukraine Volodymyr Zelensky addressed deputies of the Israeli parliament via video link. At the same time, his address was broadcast on a big screen in the center of Tel Aviv. Despite the fact that Israel sympathizes with the Ukrainians and is trying to help them survive the humanitarian catastrophe, the speech of the president of Nezalezhnaya caused mixed responses. The most polite statements: "It would be better if he was silent!".
"MK" decided to find out why Israel reacted so sharply to Zelensky's speech, and what its residents generally think about what is happening in Ukraine.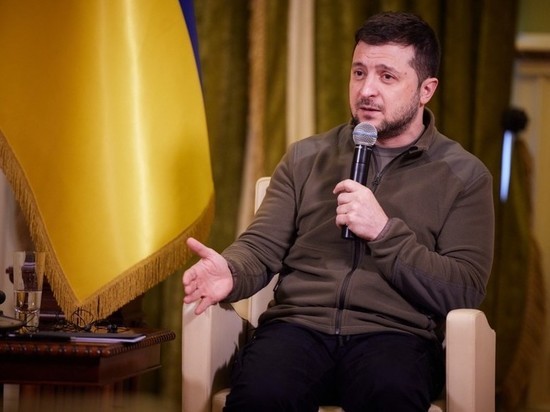 Photo: president.gov.ua
Marina, a resident of Tel Aviv: "Many were outraged that Zelensky's entire speech consisted of continuous claims. Why don't you give us your missile defense system to close the sky, he said, addressing the deputies? Why don't you accept refugees? He also compared the current military operation to the Holocaust, which outraged many people. Yes, we all sympathize with the Ukrainian people, many of them have relatives there, but in no case can we compare what is happening there with the Holocaust (as the Jews call the genocide of their people during World War II – ed.). We still have veterans who lived through all the horrors of the war and remember the tortures and bullying inflicted on the Jews by Ukrainian nationalists, Benderites. Therefore, when Zelensky said, addressing the Knesset deputies, let the Jews treat Ukrainians the way we treated you 80 years ago, for many present these words sounded very ambiguous: officials wrote sarcastically on their social networks that he was asking for the impossible, we – a moral nation, and are not capable of atrocities against other people."
Michael, a resident of Ashdod: "You cannot judge a person at the tragic moments of his fate – this is one of the commandments of Judaism. Therefore, I also do not want to strictly judge Zelensky for his unsuccessful speech to our deputies. In fact, Israel is actively helping Ukrainians cope with a humanitarian catastrophe. Over the past two weeks, more repatriates have arrived in the country than in the entire previous year. I know firsthand how much work that is. And we cannot live only in the interests of the Ukrainians, because we also have our own war. Every day there are terrorist attacks, people die, and on the 20th, when Zelensky spoke, there were several of them at once, including in our city. Unfortunately, this has already become an integral part of our life."
Michael said that Ukrainian refugees also often express dissatisfaction with the Israelis with the way they are received in the Promised Land.
"Firstly, many are outraged that Israel has canceled visa-free travel for refugees. It is true that Ukrainians are kept for a very long time, sometimes for 10-12 hours, at the airport in the arrivals area, while their documents are checked by the special services. I saw a photo, of course there is a horror of what is happening, small children sleep on a conveyor belt that delivers luggage. But on the other hand, what to do – "visa-free" is intended only for tourists, and the refugees did not come to Israel to look at ancient monuments, they are fleeing hostilities and will not go home in 2 weeks. So, we need to check with whom we will have to live side by side. We have enough unreliable people here.
Secondly, not everyone is satisfied with the living conditions in which they will have to live in Israel. I don't know what they hoped for when they traveled, but information recently appeared that refugees would be provided with social housing in the three cities of Rishon LeZion, Ashdot and Nof HaGalil. 2,500 caravans will be located on the territory of these cities – these are small wooden houses, somewhat reminiscent of change houses. They look modest, but the rent is cheap – it will cost only a few hundred shekels a month. So many don't want to go there. They thought that they would be settled in Tel Aviv or near the capital, they would provide an apartment. Although the places of residence were chosen for new repatriates precisely with the expectation that people do not know our customs or language, they do not speak Hebrew, and many migrants from the countries of the former Soviet Union live in Nof HaGalil, even the names of the streets are written in Russian there. As for housing, they will go to work and be able to rent a more comfortable job. When my wife and I arrived in Israel, we also lived for several years in the same village, consisting of caravans. We now recall this time with nostalgia, because we were young."
And here is how expert in the field of international law Volodymyr Krasovitsky assesses Israel's assistance to the people of Ukraine:
– I believe that Zelensky's claims to the Israelis are completely unfounded. Let's start with the fact that Israel has received more than 13 thousand Ukrainians to date, and the United States, which brewed all this mess, only 670 people. As they say in Odessa, feel the difference! Move on. Israel has set a quota that it will accept 5,000,000 people who have no close relatives in the country and are not Jews. And now everyone scolds him for this quota. But one cannot ignore the fact that Israel is primarily a nation-state. First we help our own, then everyone else. And there can be a lot of their own, every Jew who comes from the countries of the former USSR must have relatives in Ukraine, and not one, not two. Therefore, Israel is preparing to receive such people who go to their relatives – several thousand every week. Housing and jobs are being prepared for refugees, places for children in kindergartens and schools, the elderly and the disabled are being immediately placed in specialized clinics. I do not know of any other state that would so carefully think through the whole range of this kind of assistance.